Welcome to Compass Ireland
At Compass Ireland, we're united by our passion for quality food and exceptional service, in addition to our overarching belief that we can make every day better for our customers and clients.
If you share the same values, you may be the perfect fit for a career at Compass Ireland. We're always looking to expand our team with like-minded people who care, and we're proud to offer plenty of exciting opportunities and reward schemes to say thank you to our people across the country.
Careers
Explore the varied range of job opportunities and positions available at Compass Ireland and find your dream role today.
Or learn how we're going above and beyond to cultivate supportive, inclusive, and diverse work environments that reward and inspire.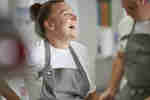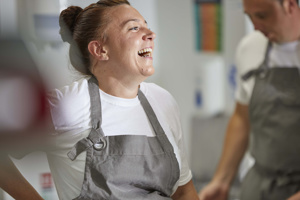 Who we are
Find out more about what's at the heart of Compass Ireland and the wider Compass family.
Our People & Culture

Discover what makes us Compass Ireland and how we continue to invest in every member of our team and company culture.

Our Executive Team

Discover what makes us Compass Ireland and get to know the faces behind our dedicated executive team.

The Bigger Family

We're part of a much bigger family. Find out why we're proud to be a regional division of the globally celebrated Compass Group.
Contact Us
Get in touch with Compass Ireland. We're always happy to help.