Bringing dynamic workplace catering to leading businesses
Investing in world-class business catering cultivates environments and cultures that nourish – and we're proud to be a part of that story. Every day, we combine delicious food with people-powered support services to put a spring in the step of thousands of employees across Ireland.  
As market-leading B&I contract catering partners, we consistently deliver exceptional services. We pride ourselves on creating innovative food experiences with work catering services driven by culinary creativity, first-rate hospitality, and the latest technologies.
CREATING REWARDING FOOD EXPERIENCES
Exceptional food starts with our single-minded determination to combine only the highest quality produce with more than 50 years of culinary expertise. From our local Irish suppliers to our talented chefs and catering assistants, every member of the Compass Ireland family is committed to creating fresh, nutritionally valuable food that keeps every customer smiling.  
Our fantastic cuisine, delivered through great service, gives every customer a place to relax, making the working environment a pleasant place to eat, socialise and relieve stress.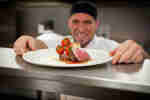 Delivering bespoke business catering
Each of our personalised business catering services starts with talking about your business, listening to what you want, and understanding how we can meet your specific requirements.
Once we've fully engaged with your business and earned your trust, we'll make tailored recommendations to balance what you want with what you need in the most cost-effective way.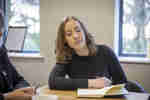 Promising consistency and quality
Our clients need consistency from their work catering solutions, which is why we strive for operational excellence every day, for every client. We're so confident in the food experiences we create that we promise a satisfaction guarantee across every site we operate in.
Our business excellence team captures best practice from our global operations, and our subject-matter experts develop solutions for adoption throughout the business. We measure success through our customers' views and perceptions of our service delivery.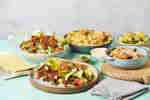 Championing health and safety
Our people promote positive safety behaviours with the support of our award-winning e-learning programmes in HSE, food safety and environmental management, in addition to our HSE cultural programme.
We take a three-tier approach to health and safety, beginning with a systematic approach to process engineering, continuing with documenting the systems embedded in the business, and ending with a comprehensive audit of our processes.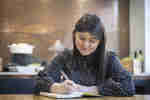 Contact Us
Get in touch with Compass Ireland. We're always happy to help.