Bringing exceptional food to dynamic workplaces
We recognise that without on-site food preparation facilities, offering varied and healthy meal options to employees isn't always possible. Sound familiar? Our foodservice support solutions offer an ideal solution, bringing exceptional cuisine to your premises without the need for in-house kitchen facilities.  
As part of our commitment to fuelling the greatest minds in the country, we proudly offer our foodservice support to many exciting companies throughout Ireland, including Squarespace and Hubspot. Could you be next?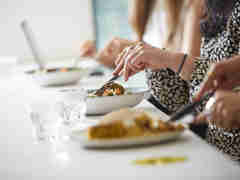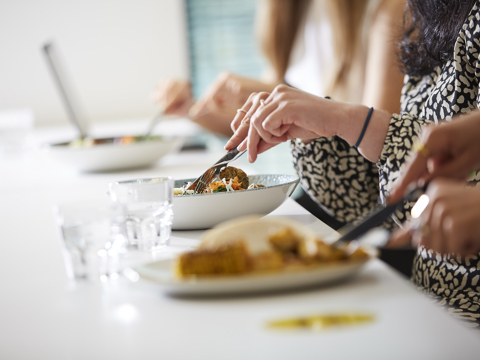 No on-site facilities? No problem!
Maybe you have a bustling break-out area where employees gather to socialise over lunch – but you don't have a kitchen to cook fresh meals in. Or, perhaps you have a functioning kitchen, but keeping it open is both impractical and expensive with the majority of your employees still working from home.
With our foodservice support solutions, we can dress your existing facilities, serve the delicious meals we've prepared off-site, and ensure your catering docks are spotless once we've finished. You won't need to worry about a thing.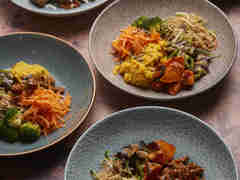 Support from Copper Pan Kitchen
With our dedicated food preparation site, Copper Pan Kitchen, we're able to bring to life extraordinary menus to reflect your company's culture and support your employees' wellbeing. Managed by a team of talented culinary professionals, our state-of-the-art facilities allow us to deliver and serve a wide variety of tasty dishes.  
We pride ourselves on our socially and environmentally responsible food services, so you can trust that every meal we serve has been cooked using locally sourced ingredients from only the most trusted suppliers in Ireland.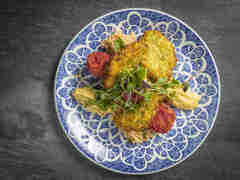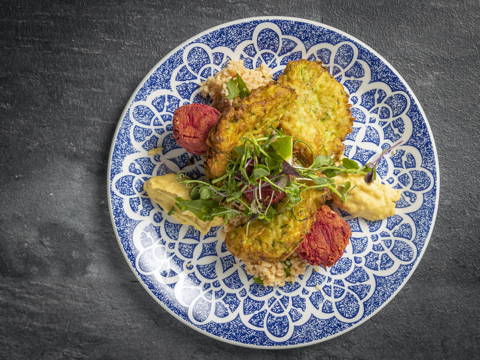 No need to compromise on great taste
Ever-changing menus inspired by the most exciting cuisines around the globe mean your employees can enjoy a world-class dining experience without leaving the office. Our foodservice support solutions bring delectable dishes and snacks directly to you, with plenty of choices available to suit every dietary requirement and taste bud. 
From vegetable briam to chicken souvlaki, our meals are so fresh that your employees simply won't believe they were cooked off-site!  
Our foodservice support solutions can be tailored to the bespoke needs of businesses and industries, the sport, leisure and hospitality sector, and educational facilities. Find out how we could transform your workplace dining experience by contacting us today. 
Contact Us
Get in touch with Compass Ireland. We're always happy to help.