Bringing brilliant school and university catering to Ireland
We've been bringing exceptional food experiences to universities, colleges, independent and state schools for almost 30 years, with our health-first ethos leading the way. Our market-leading school food services feed the minds and bellies of studies at over 80 colleges and 35 universities in the UK and Ireland, and more than 320 universities worldwide. We know what it takes to nourish students across the globe, and we have all the ingredients to make it happen.
From creating a familiar feel on campus with high-street brands, to creating bespoke identities that bring college facilities to life, we tailor our education catering solutions to the needs and values of our clients. We can also support in cultivating welcoming and productive environments for students with exciting investment opportunities.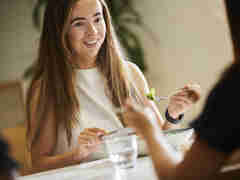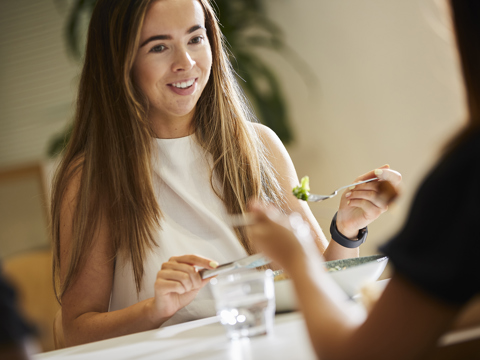 Education catering that inspires 
At Compass Ireland, we are more than a school catering company. We're dedicated to ensuring that students thrive in education, whether they're in school or attending university, with a varied selection of exciting and nutritionally balanced food offerings.
This starts with providing thousands of meals to students across the country and continues with hosting educational workshops and student survival talks that inspire positive dietary and lifestyle habits. Just because you're at university, it doesn't mean you need to exist on beans on toast!
We listen to what students want, and that's what we give them. We firmly believe that exceptional food experiences are the cornerstone of an inspiring educational journey, and we know they're key to helping students better their physical and mental wellbeing while studying. Great-tasting meals, snacks and drinks that energise are at the heart of our approach to college and university catering.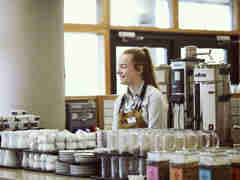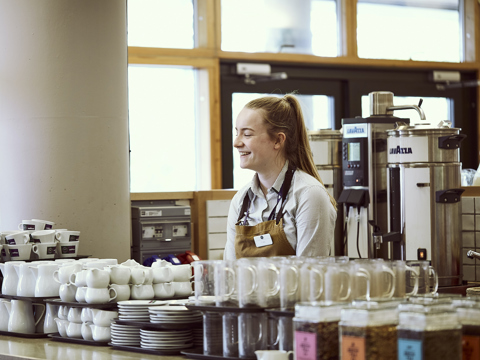 Enhancing educational experiences through food
We know there's more to getting a great education than attending lectures and visiting the library. Campus culture also plays an integral role in shaping students' experiences, which is why we're committed to cultivating environments that allow hard-working pupils to relax, socialise, and enjoy a much-needed refreshment break.
Whether we're serving coffee in college cafés or preparing fresh, hot meals in university restaurants, we tailor our menus to ensure every meal, snack and drink we serve connects with students' tastes, enhances their experience, and builds a home away from home. That's what makes us Ireland's favourite school and university caterers!  
A MENU TO SUIT EVERY TASTE
We also know that students' tastes are ever-changing, which is why we continually adapt and improve our university food services to align with the latest trends.
For an inclusive and accessible dining experience, we also offer plenty of options for every taste, dietary requirement, and budget.
Contact Us
Get in touch with Compass Ireland. We're always happy to help.