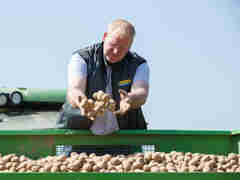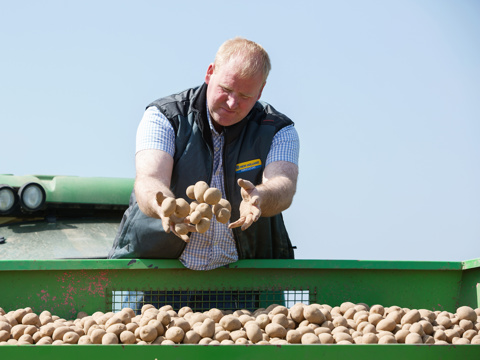 Sourcing Responsibly
Target: 70% fresh meat, dairy and vegetable sourced from regenerative agriculture sources by 2030 
The world's population is estimated to rise from 7 billion to more than 9 billion by 2050. As a result, growing food demands will place additional pressure on agricultural land, accelerate deforestation, increase biodiversity losses, and damage marine ecosystems from pollution and overfishing.  
We're dedicated to using our buying power as a force for good by working with suppliers who share our values. We carefully select supply chain partners that conform to the highest sustainability standards and source at least 60% of our Irish ingredients from Origin Green verified members.  
We are committing to 100% cage-free shell and liquid eggs and only sourcing MSC 1-3 fish or species under the FIP's programme by 2022.  By 2022, we also aim to source 100% sustainable palm oil. 
Enriching Communities
We're proud to work alongside local farmer John Thorne on Project Homegrown, our sustainable farming initiative tasked with reviving almost extinct potato varieties to reduce Ireland's over-reliance on single potato species. At the heart of Project Homegrown remains our commitment to minimising our carbon footprint, which John supports by promoting environmentally responsible farming methods – such as growing his potatoes in chicken manure.
John is also improving Ireland's biodiversity rates by encouraging natural pollinators, such as bees and butterflies, to reside on his potato farm through the growth of natural wildflowers. By promising to buy 100% of Project Homegrown's yields, and partnering with John to promote sustainable farming methods, we're helping to ensure that his fields in North County Dublin will continue to support him and his family for years to come!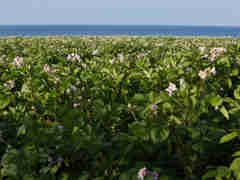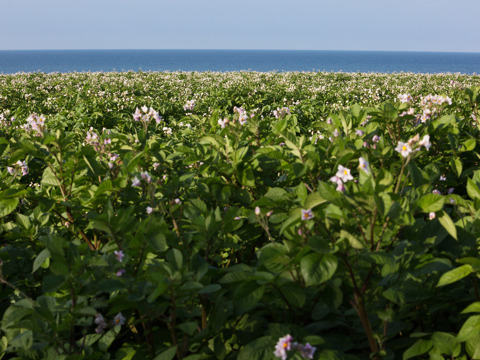 Collaborating for Big Change
We recognise the importance of driving forward positive change by engaging with our key stakeholders, including our suppliers, partners, clients, customers and colleagues.
We regularly hold expert-led sustainability events, including the "Food That Works Summit", where we educated over 500 clients, colleagues and suppliers on the environmental challenges facing the industry and discussed current sustainability, health and wellbeing trends. Our "Reimagination: Sustainability & Purpose" webinar also addressed a range of pressing topics, from the importance of sourcing locally and engaging communities to managing single-use plastics and food waste.
In 2017, Compass Ireland became a verified member of Bord Bia's Origin Green Sustainability Programme, emphasising its commitment to sustainability in the Irish food service sector. We've committed to a comprehensive development plan that sets out clear targets in key areas, such as environmental impact, responsible sourcing, health and wellbeing and social sustainability. We continue to monitor our progress and report on all target areas on an annual basis.
Contact Us
Get in touch with Compass Ireland. We're always happy to help.