Better Nutrition Choices
Balanced diets and lifestyles are linked to better health measures, healthier weight, improved concentration, quality sleep, increased work performance and positive mental health. As Ireland's leading food service partner, we provide meal options (now with fewer calories and less salt and sugar) and cultivate work environments that encourage employees to enjoy these benefits through better lifestyle choices.  
We also educate our customers and their people on the importance of physical and mental wellbeing, with our dedicated Registered Nutritionist delivering a variety of educational nutrition seminars.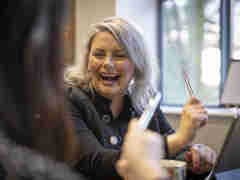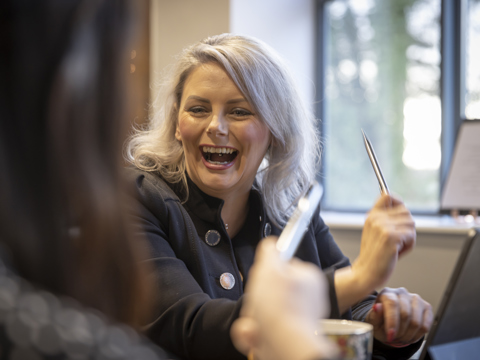 Improving Mental Health
In addition to supporting our people through our YouMatter campaign, we pledge to make conversations about mental health an intrinsic part of our culture, de-stigmatising work-related mental health concerns and challenging discrimination. Did you know that 70% of people feel they can't speak openly about mental health concerns? What's more, 78% of people feel that mental health is a growing concern and 33% say stress is a reason to leave their job.
Every year we support World Mental Health Day by running a campaign to help our clients engage their staff on the topic of mental health. We raise awareness through educational materials and create menus based around Good Mood Food, as we know that a healthy diet helps to improve mood, boost energy levels and improve concentration.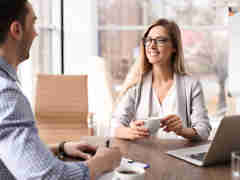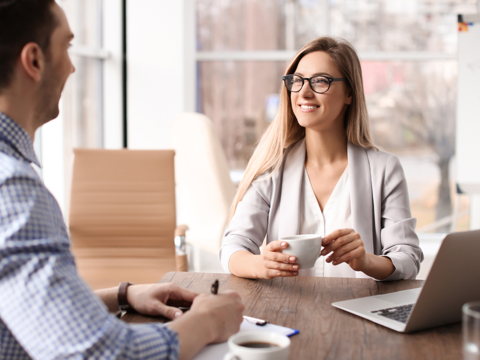 Mental Health Training
As part of our commitment to cultivating a truly supportive work culture for our people, we've promised to deliver comprehensive mental health and wellbeing training to every line manager across the Compass Ireland business. We believe that every individual should work alongside a line manager they can turn to, which is why we're committed to equipping our management teams with the tools, knowledge and confidence they need to facilitate supportive conversations surrounding mental health.
Our interactive mental health training is designed to educate Compass Ireland line managers on the importance of positive mental health and wellbeing in the workplace, help them to identify mental health risk factors amongst their team members, and support them in finding the appropriate advice and guidance for both themselves and their colleagues.
Healthy Lifestyle
We're always finding ways to improve our workplace wellbeing practices across the Compass Ireland business, which is why we're delighted to have signed up to Ibec's workplace wellness accreditation, The KeepWell Mark. The accreditation encourages a more holistic approach to workplace health and focuses on eight key areas: leadership, absence management, smoke free, physical activity, health and safety, mental health, healthy eating and intoxicants.  
In addition to providing a wide selection of nutritious meal and snack options to our customers, we're using innovative technology to encourage healthier lifestyles. Our Nourished Life digital platform empowers people with the information and tools they need to make healthier choices, with educational resources focusing on food and nutrition, quality sleep, physical activity and mental health.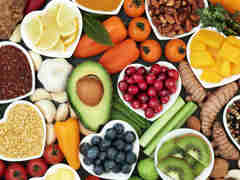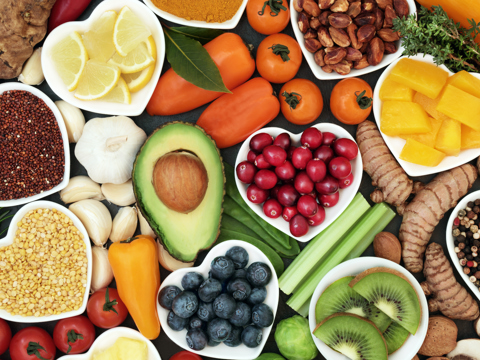 Promoting Plant Forward Meals
We create food experiences driven by science, learning from the experts to get it right for our clients every time. With research suggesting that people who eat more plant-based foods have lower levels of cholesterol and a reduced risk of developing diet-related diseases, including some types of cancer, we're on a mission to prepare food as it should be: with more plants and packed full of nutrients. Eating less meat is also beneficial for the planet, with animal agriculture being the second largest contributor to greenhouse gas emissions.   
The number of people choosing a vegan, vegetarian or flexitarian diet continues to rise. In response, we've adapted our food services to include more plant-based concepts and pop-ups, such as Root Kitchen, Street Beets and Tacotarian. We also assist our clients in encouraging their employees to enjoy our delicious and nutritious plant-forward options, in addition to supporting meat-free campaigns throughout the year.
Contact Us
Get in touch with Compass Ireland. We're always happy to help.