Award-winning catering
Our goal at Compass Ireland is to deliver truly meaningful catering experiences for Ireland's businesses. And while we don't do what we do for recognition, we're proud of the awards we've won and accreditations we're part of. When you join the Compass Ireland family, you'll share in our success and recognition.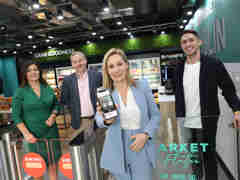 Service and Operations
Business All-Stars Accreditation 2021, 2022 & 2023
We don't stick with tried and tested or one-size-fits all methods. From intuitive meal ordering apps to AI-led shopping experiences, we're always innovating to suit our customer's individual needs, and to give their business the most transformative outcomes.
It's this approach that won us The Business All-Stars Accreditation three years in a row – being named the Most Innovative Foodservice Provider in 2022 & 2023, and the All-Star Foodservice Provider of the Year in 2021.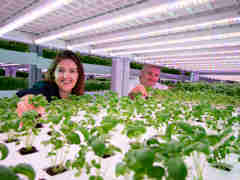 Sustainability
The Food Waste Charter
Through The Food Waste Charter, we've made a public commitment to changing how we think and respond to our food wastage. As part of our pledge, we continue to report on our food waste and make every effort to reduce it.
NPA Best Green Procurement Project of the Year 2021
The National Procurement Awards (NPA) is a platform that celebrates the most impressive and transformative procurement projects over the past 12 months. In 2021, we won NPAs Best Green Procurement Project of the Year, which has helped us get recognition from our peers and attract new clients and employees.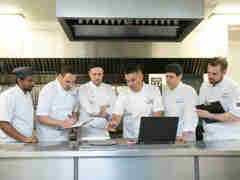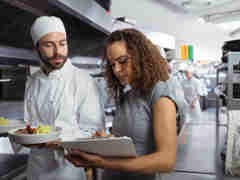 Quality Management Awards
ISO 9001 Certification Quality Management
We're pleased to be a business who uses ISO 9001. It makes our operations more efficient, strengthens our supplier relationships, and increases the satisfaction of our customers. It also helps the way we communicate internally, keeping us all on the same page. 
RoSPA Health & Safety Gold Medal Award 2022
In 2022, we won The RoSPA Health & Safety Gold Award, which rewards companies and people around the world for their safety performance. It's one of the most prestigious and recognised schemes in the world with almost 2,000 entries every year.
Contact Us
Get in touch with Compass Ireland. We're always happy to help.