Led by an Executive Team that cares
As a company that proudly serves a broad spectrum of markets, we're fortunate that our dedicated Executive Team harness valuable experience across an equally vast range of sectors, including retail, hospitality, finance, telecommunications, professional services, sports and leisure – and even as owners of their own businesses!  
Combined, they bring the kind of experience that gives them a broader standpoint on the world of business and a customer-focused perspective that ensures a winning experience for each of our clients across Ireland. 
We're always looking for ways to transform the future of food services, and the diversity of our Executive Team's backgrounds allows us to achieve just that, with disruptive and creative solutions that are revolutionising the world of catering.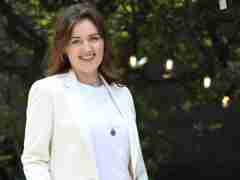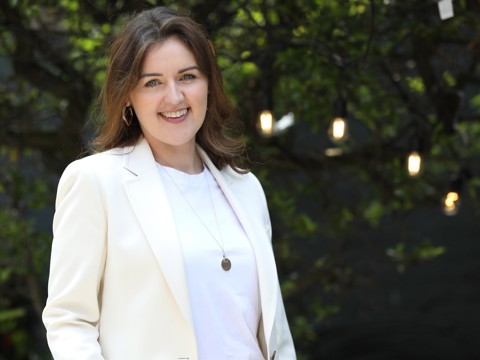 Deirdre O'Neill, Managing Director
Managing Director Deirdre O'Neill, known by her teams as Dee, first joined the Compass Ireland family in 2016, bringing over 15 years of experience within the Irish food and retail sector and an impressive portfolio of successful FMCG campaigns to the business.   
Since 2016, Dee has played a crucial role in driving Compass Ireland forward, helping us to become the country's most forward-thinking flexible food service provider with her exceptional creativity and project management skills. Initially joining the team as Head of Marketing, Dee transformed our digital and brand communications before revolutionising our Copper Pan Kitchen operations as Future Food Offer Director of the business.   
As our Managing Director, Dee is committed to building transformative partnerships for each of our clients with flexible food services that consistently exceed expectations. Passionate about sustainability, Dee is also dedicated to reducing our environmental footprint by sourcing responsibly grown produce from local farmers.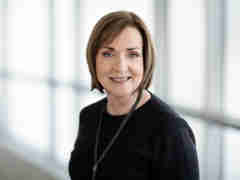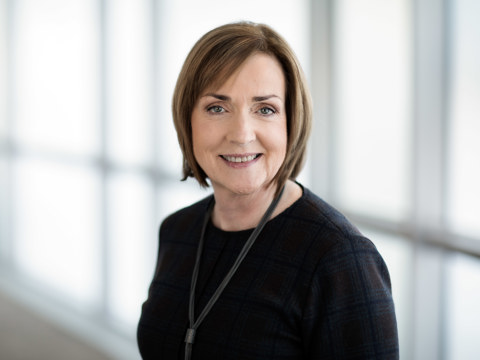 Margaret Campbell, Business Director
Since joining Compass Group more than 30 years ago, Margaret has worked in almost every area of the business, building experience in the culinary field, excelling as an Area Manager, and progressing to the role of Operations Director for Northern Ireland.  
In January 2016, Margaret became Business Director for the entire Irish business, ensuring we always deliver on client promises by rallying our teams to deliver truly rewarding experiences across every partnership.  
Margaret has developed an in-depth understanding of what's important to our clients and their customers. Driven by this ethos, she invests in building long-term relationships and planning tailored strategies that align perfectly with the needs of our partnerships across the country.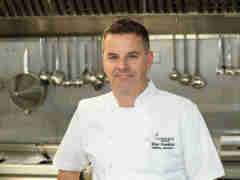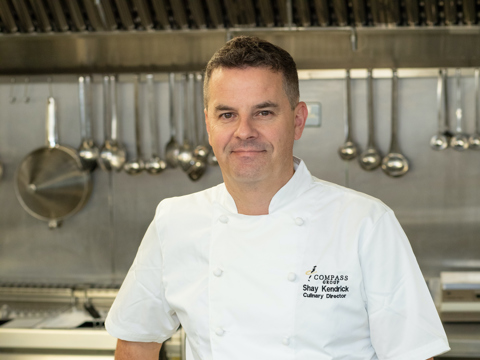 Shay Kendrick, Culinary Director
As Compass Ireland's Culinary Director, Shay Kendrick brings over 25 years of gastronomic experience to our partnerships across the country. He wholeheartedly believes in preparing nutritional meals with local, seasonal ingredients and is committed to identifying opportunities for us to become a more sustainable food service provider.  
Throughout his award-winning culinary career, Shay has established his very own Michelin Bib Gourmand restaurant, kickstarted a food revolution at a high tech company, and worked alongside iconic chefs, including Albert Roux.  
In his role as Culinary Director of Compass Ireland, Shay proudly develops new culinary concepts inspired by emerging trends and creates memorable food experiences for our clients throughout Ireland. He also delivers hands-on training and development to our talented catering professionals, ensuring each of our chefs work with the same commitment and drive to preparing world-class cuisine.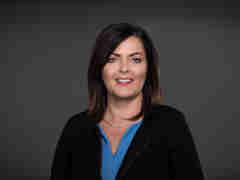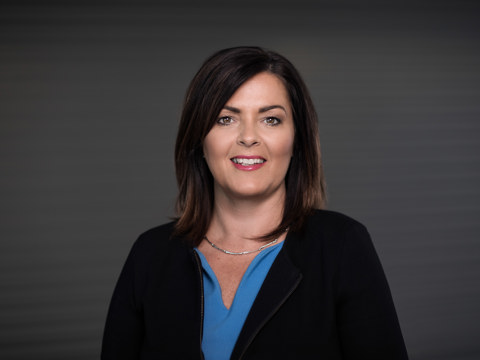 Ciara Murray, Sales & Retention Director
With over 30 years of experience within the hospitality and food service industry, 20 years of which were developed as a key member of the Compass Ireland family, Ciara plays a crucial role in positioning our business as a market-leading food service provider.  
We've benefited from her sales expertise in a range of different roles, with Ciara initially joining the team as a Retail General Manager. Following this, she became our Operations Manager, before stepping into the role of Sales Director for our Northern Ireland business.  
After a short period away from the business, Ciara re-joined as Strategic Partner in 2015. Today, Ciara is Compass Ireland's Sales & Retention Director. A real people person, she's responsible for helping us build commercial relationships that continue to go from strength to strength, and establishing winning strategies that never stop delivering value to our clients.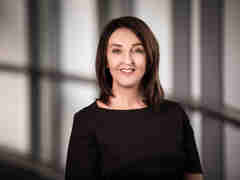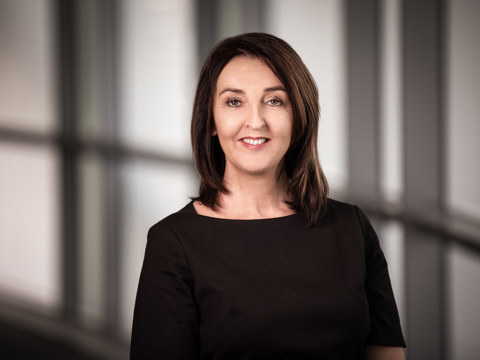 Correna McMullan, Head of People
A truly people-focused member of the Compass Ireland team, Correna is responsible for establishing and delivering our dedicated People Strategy. As our Head of People, she combines her valuable hospitality management expertise and in-depth understanding of the wider Compass Group to drive forward all people-related initiatives and support the growth of our business.  
In her role as Head of People, Correna oversees a wide range of HR responsibilities. This includes attracting and retaining the incredible individuals who make up Compass Ireland, establishing learning and development opportunities, and identifying ways to keep our teams engaged in their roles.  
She always goes above and beyond to brighten the days of our management and frontline teams, which includes connecting with colleagues one-on-one to ensure everyone's supported and having a brilliant day at work.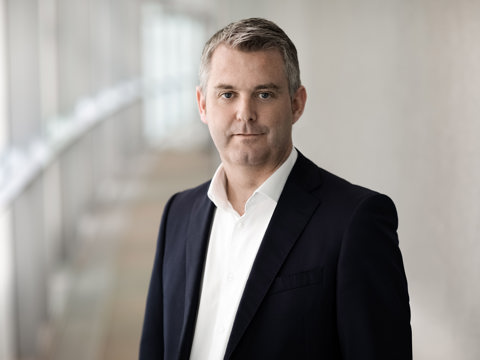 Alan O'Connor, Finance & Strategy Director
Joining Compass Ireland journey in 2002 as the General Manager of our Vodafone food partnership, Alan later climbed the ranks to become our Head Of Operations. Alan was then promoted to Finance & Strategy Director, where he manages the many exciting critical strategic projects of our Executive Team.  
With almost two decades of experience within the Compass Group and strong financial, interpersonal and managerial skills, Alan brings a high level of strategic expertise to Compass Ireland. He's always looking ahead to find areas for us to deliver more to our clients and stay competitive in a fast-paced industry.  
He's a trained and talented chef with extensive knowledge of the food service sector. Combining his love for food with his ability to identify opportunities for improvement, Alan has proved to be the perfect fit for the role of finance strategy director.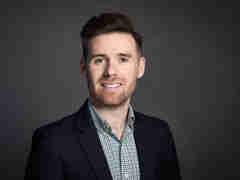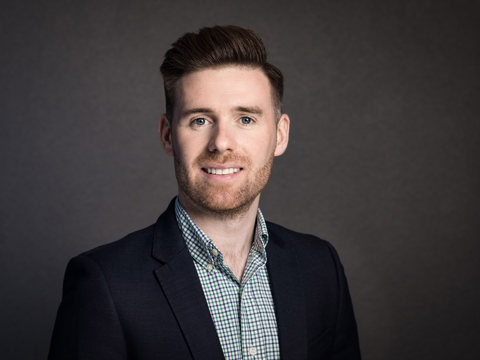 Edward Fagan, Commercial Lead
Edward kickstarted his Compass Ireland career by pulling pints at Aviva Stadium, before graduating from our dedicated Evolve Management scheme. After honing his skills in leadership and supply chain management, he progressed through the ranks to become our Commercial Lead. Recently passing his Chartered Institute of Procurement and Supply exams and joining the Procurement Professionals Network, he's demonstrated unwavering commitment to facilitating the strongest partnerships with our supply partners. 
Edward works closely with our supply partners to transform how we source everything from our premium ingredients to our eco-friendly cutlery, using his negotiation skills to achieve the most competitive prices. He's passionate about sustainability and dedicated to sourcing the highest quality produce, while supporting the independent Irish farmers we're proud to work with.  
Edward believes in understanding where our food comes from and takes a hands-on approach to procurement processes. In fact, you'll often find Edward in the field with our local producers!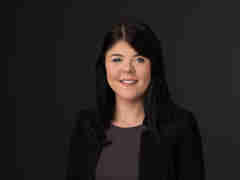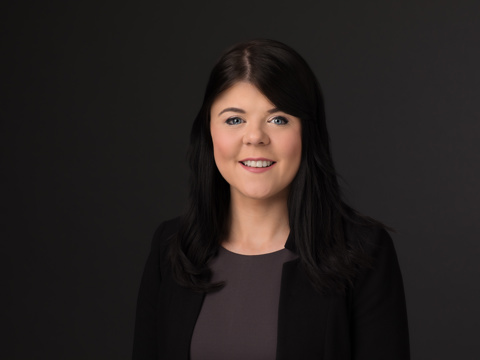 Rachel Beirne, Senior HSE Manager
With over 14 years of experience in the field of health and safety, we can't think of anyone more qualified than Rachel to lead our dedicated HSEQ teams. Rachel is responsible for implementing the systems and processes that keep our people safe across every level of the Compass Ireland business, and plays a vital role in cultivating work environments that make individuals feel valued and appreciated.  
Owing to her extensive experience as an HSEQ professional, Rachel has a thorough, up-to-date knowledge of all appropriate legislation, including Irish and EU-specific directives and codes of practice. Working alongside our fantastic HSEQ teams, Rachel is always looking for new ways to improve our health and safety strategies in line with changing regulations and expectations.
Contact Us
Get in touch with Compass Ireland. We're always happy to help.