Food services from Ireland's most dynamic catering company
At Compass Ireland, we believe that the meals a company serves are more than just a combination of ingredients; they're an opportunity to make an impact. It's this approach to food that makes us the leading catering company in Ireland, proudly fuelling the best and brightest minds at Google, Boston Scientific and many other innovative businesses with our full workplace catering solutions.  
If you're searching for inclusive workplace dining solutions, our full workplace catering services may be perfect for you. Taking care of everything from inventive menu ideation to countertop cleaning, we'll manage every aspect of your on-site food preparation and serving facilities so you don't have to.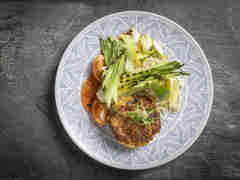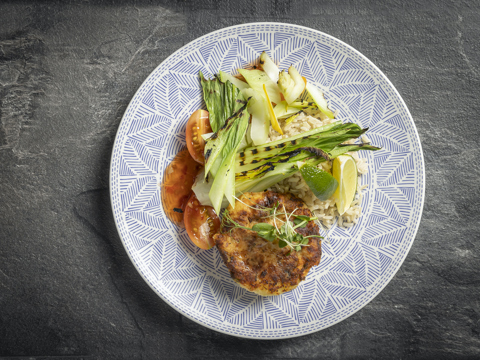 An inclusive catering experience
Whether you need healthy grab 'n' go options for your busy workforce or menu ideas that reflect your company's unique culture, trust us to manage your entire dining experience with nutritious meals, snacks and drinks prepared and served within your premises.  
Every meal we prepare is produced using only the freshest ingredients from local Irish suppliers, as part of our commitment to supporting your organisation's wellbeing and sustainability objectives.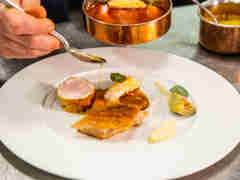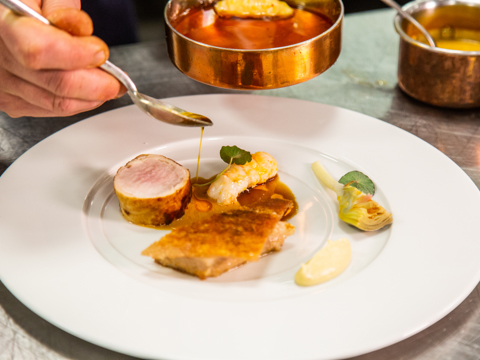 Customised to your business
If you'd like us to cook and serve plant-forward meals from your office restaurant, we're on it. If you envision a 24/7 self-service salad bar for your shift workers, we'll make it a reality.
If you're planning a hospitality event with a fine dining menu, we're already sharpening our chef knives. Our workplace catering solutions are completely tailored to you.  
With our dedicated catering facilities, Copper Pan Kitchen, we can also prepare dishes off-site during the periods when you'd like to reduce the number of people working in-house or minimise your labour costs.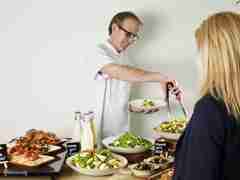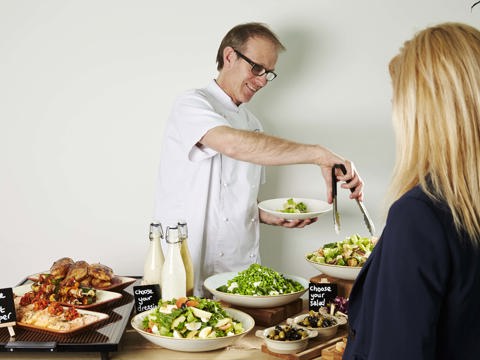 Thinking outside the box
Alongside the wider Compass Group, we consistently improve our food services to ensure a world-class experience for our clients.
This includes conceptualising innovative catering technologies, from intuitive food delivery apps to contactless micro-kitchens. When you partner with us on a full workplace catering basis, you'll benefit from our ever-evolving approach to dining. 
Our full workplace catering solutions are perfect for businesses and industries, sport, leisure and hospitality environments, and educational facilities. If you're searching for dynamic catering companies in Ireland, get in touch with us today.  
Contact Us
Get in touch with Compass Ireland. We're always happy to help.