All-in-one catering for Ireland's leading businesses
We're passionate about creating meaningful food experiences for the brightest organisations in Ireland. That's why we're proud to offer Copper Pan Kitchen (CPK), our flexible and forward-thinking food service delivering world-class cuisine to workplaces across the country. 
Our understanding of health and nutrition in the workplace is changing. Dynamic workforces need exceptional cuisine, but for businesses without the space, infrastructure or budget for on-site catering, personalised food services have traditionally been few and far between. That was until we developed CPK.
With Copper Pan Kitchen, our purpose-built production kitchen managed by a team of culinary professionals, we have all the right ingredients to energise your workforce without in-house catering disrupting your flow. 
Putting health and wellbeing first
Our fresh and inventive menus mean that every meal we serve makes an impact. Our talented chefs produce a varied selection of nutritionally balanced meals, with dishes ranging from Irish beef brisket dhansak to roast broccoli and chickpea tacos. 
At CPK, every meal is prepared with ingredients sourced from carefully selected Irish suppliers and tailored to meet the exact needs of your organisation. It's our food, your way.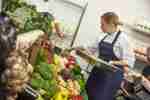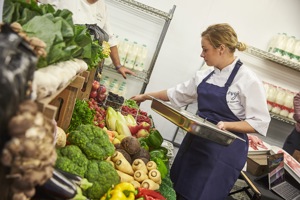 A flexible way to fuel your workforce
Rewarding food experiences needn't disrupt your team. Whether your employees are preparing for an impactful meeting in the office or working on project deadlines from the comfort of their own homes, our Copper Pan Van is on-hand to deliver exceptional food from our contemporary catering facilities.  
You'll be in great company when you partner with Copper Pan Kitchen. We're proud to power the great minds behind Squarespace, HubSpot and Fidelity Investments.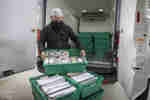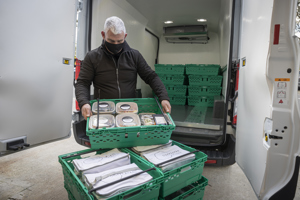 Economical services, exquisite food experiences
You may not have the space, infrastructure or budget for an in-house catering solution. We get it. That's why, when you partner with Copper Pan Kitchen, we'll take care of everything. From individually portioned dishes to batches of tasty meals delivered and served by us, our flexible food services can be tailored to meet the exact needs of your company and its culture.
If you'd like to fuel your employees working from home with freshly cooked meals, we'll be at their doorstep with their lunch of choice. If you need us to serve your team on-site with a mouth-watering selection of salads that have been prepared off-site, we'll kickstart our seamless delivery process. Whatever you need, we can offer it.
Contact Us
Get in touch with Compass Ireland. We're always happy to help.