Bringing exceptional food services directly to you
At Compass Ireland, we recognise the importance of nutritious and great-tasting food in the workplace. It's what gives busy employees a chance to unwind, keeps workforces productive, and allows businesses to give back to their people.
That's why we proudly offer our business food delivery solution, the perfect package for premises without on-site cafés, restaurants or food service docks. 
Delicious meals delivered to your doorstep
Offices with commercial kitchen facilities are in high demand, but your business may not have the space, budget or capacity to manage food preparation facilities on-site. Does this mean saying goodbye to freshly cooked meals and snacks? Of course not. With our simple food delivery services, fuelling your workforce is a piece of cake! 
We'll bring everything from delectable meals to eco-friendly cutlery to your doorstep, with easy-to-track deliveries for your convenience.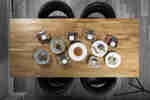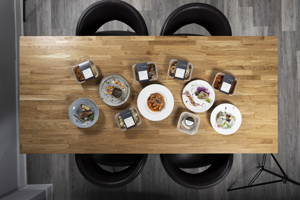 A simplified food service solution
We're committed to providing a hassle-free dining experience that never compromises on taste.
With everything from jerk chicken to cream of farmhouse vegetable soup to choose from, our business food delivery solutions ensure every employee can enjoy a range of healthy meals.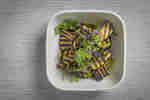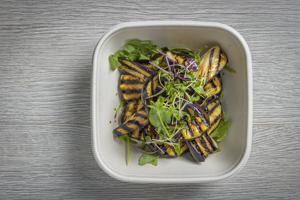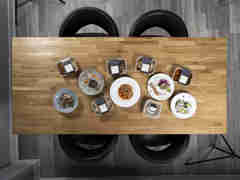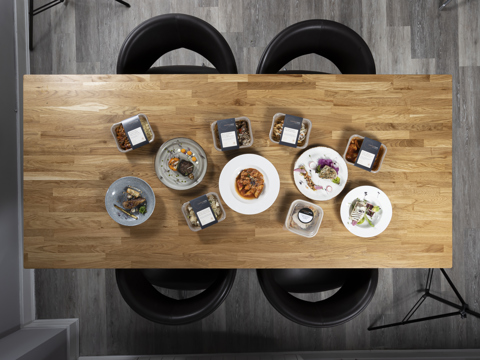 Exquisite food from Copper Pan Kitchen
When you choose our food delivery solution, you'll benefit from a cornucopia of inventive meal and snack choices, each prepared within our dedicated cooking facilities, Copper Pan Kitchen. Managed by a team of talented chefs, Copper Pan Kitchen allows us to bring first-class dining to businesses like yours. 
We only cook with the freshest seasonal ingredients, each carefully selected by our trusted Irish suppliers. Our food delivery services may not operate in-house, but that doesn't mean we won't go above and beyond to meet your social and sustainability objectives.
Our food delivery solutions are ideal for companies within business and industry, sport, leisure and hospitality, and education. If you're searching for a customised catering solution for your business, contact us today. 
Contact Us
Get in touch with Compass Ireland. We're always happy to help.