Bringing dynamic workplace catering to leading businesses
Combining our passion for exemplary cuisine with our first-hand experience in world-class hospitality, we proudly deliver the most dynamic office catering solutions in Ireland. 
Your office is where you achieve fantastic results, and it's where we'll come to create exceptional results for you. From committed catering assistants to smiling service specialists, each and every canteen food service we offer is powered by both people and interactions that contribute to a positive and productive environment.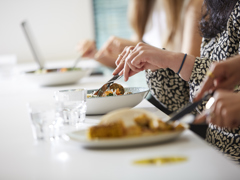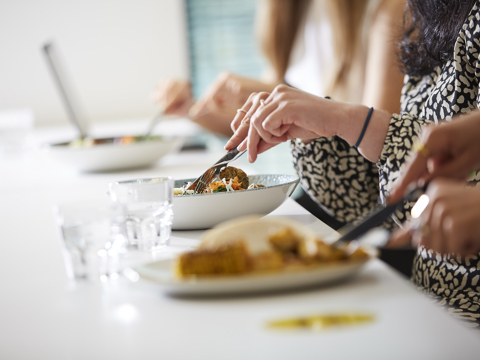 Going beyond traditional canteen food services
Offices are busy hubs of bright minds and brilliant projects, but regular food breaks are key to keeping employees motivated. It's this forward-thinking approach that truly brings our office food services to life.  
From preparing and serving hot meals in in-house restaurants to igniting impactful hospitality events with three-course meals, we create food experiences that count for the most exciting offices in Ireland.
We tailor our food services to align with our clients' needs, with solutions that evolve as your employees' tastes and trends do.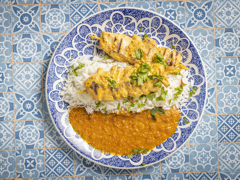 Food that fuels your workforce
We're on a mission to promote the positive mental and physical wellbeing of our clients and their employees through great-tasting food. Whether we're cooking up a storm in your office restaurant or delivering nutritional meals to your employees working from home, you can expect excellence in every bite.
Our varied food options cater to every taste and dietary requirement, with delicious deli goods, hot meals, grab 'n' go snacks, fine dining cuisine and much more to keep your employees happy, healthy, and productive. We also recognise the importance of grabbing a tasty hot drink between meetings or shifts, which is why we only serve barista-approved coffee to our customers.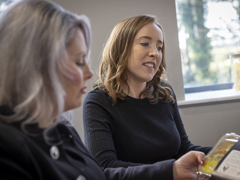 Cultivating collaborative dining spaces
Our office catering solutions are driven by more than just food. We're proud to create comfortable dining environments that empower employees to unwind, socialise and collaborate, with restaurants, cafés, and coffee docks that breathe life into your company culture.
We're always improving how we operate, which includes pioneering food tech for transformative office food experiences. From speedy self-service kiosks for those between-meeting coffees to our dedicated food ordering app, for the employees working at home, we create solutions for every problem.
Contact Us
Get in touch with Compass Ireland. We're always happy to help.