Working at the heart of Compass Ireland
Our head office runs on the dynamism, energy and enthusiasm of a network of talented professionals. Ensuring every corner of the Compass Ireland operation runs smoothly, working within a support or head office role will offer you unlimited possibilities to learn new skills and progress in an exciting career.  
Find out more about Compass Ireland careers below.  
Human Resources
We're searching for the best and brightest people to drive forward our People Department. Within a People role, you'll take good care of the more than 1,500 people within the Compass Ireland family and ensure every colleague has the chance to thrive in their career.  
Championing our wide range of tailored training programmes and bespoke development plans, you'll play an integral role in powering Compass Ireland's values across the business.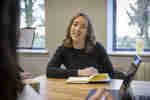 Health and Safety
Our health and safety department oversees our number one operational priority. Within a HSE role, you'll uphold the standards that keep the Compass Ireland family and its customers safe, with responsibilities ranging from food safety inspections to ensuring the products and services we supply are fit for purpose.  
You'll also play a vital role in cultivating work environments that make individuals feel valued and appreciated and will be a keen learner, staying up to date with the latest regulations and expectations.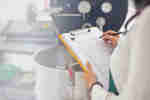 Sourcing
We're committed to supporting Irish farms wherever possible, working with over 180 Irish food producers and suppliers and spending over €35 million a year on Irish food.
Within our sourcing team, you'll work closely with our suppliers, distributors and growers to negotiate deals and safeguard the sustainability and food safety of our supply chain.
You'll be hands on, with a real passion for ensuring we're always delivering the best quality ingredients to our customers, while championing the incredible work of our partners and suppliers throughout the county.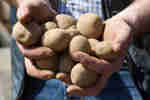 Marketing
Our marketing department brings every Compass Ireland food offering to life, capturing the hearts and minds of our clients and customers. Within a marketing role, you'll combine creativity with data-driven insights to oversee our digital presence, packaging, site décor, concepts, launches and promotions.  
You'll support a key part of the business, highlighting the incredible work our suppliers and partners throughout the country and celebrating Compass Ireland's people, culture and initiatives.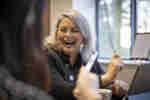 Sales
Our sales team live and breathe our customers' needs to help us win and retain more business. Within a fast-paced sales role, you'll deliver bids and tenders, interact with clients and suppliers, and keep our partnerships strong.
Our dedicated training programme also means there are ample opportunities for progression.  If you've got a keen eye for detail and a passion for building long-lasting relationships, this could be the role for you.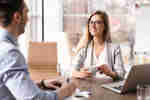 Finance
Working at the heart of our company, our finance team analyses our performance and helps us budget correctly. Within a finance role, you'll engage with colleagues across the company to relay our commercial focus and shape where we're headed.
Our finance team are passionate about more than just numbers. They love working with and supporting our teams and delivering real value for our customers. You'll also have all the support you need to complete your ATI, CIMA or ACCA qualifications.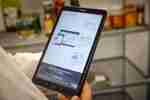 Find Out More
We're passionate about matching great candidates with exciting opportunities within the Compass Ireland family. 
If you're interested in working in one of our support and head office roles, Compass Ireland wants to hear from you!
Contact Us
Get in touch with Compass Ireland. We're always happy to help.