A people-powered food service provider
We're committed to providing rewarding opportunities for employees to develop their careers, achieve their full potential, and make a difference. Our mission is to attract, develop and retain great people who are proud to be a part of Compass Ireland and want to keep progressing through the ranks – such as team member Edward Fagan. Kickstarting his Compass Ireland career pulling pints at Aviva Stadium, Edward now thrives as our commercial lead.  
Dedicated to helping you grow
The professional development of our people, both on- and off-site, is crucial to ensure we always deliver the highest service standards. That's why we offer development programmes across all areas of delivery, from frontline roles to management positions. Opportunities to grow are never-ending at Compass Ireland, as Business Director Margaret Campbell, who initially joined our team as a sous chef, can testify.  
We're also focused on developing great leaders in our business. As part of this, we use succession planning and talent management tools to recognise and harness our internal talent, recruiting for senior roles and nurturing potential candidates from within. Take Alan O'Connor, for example. He may have begun his Compass Ireland journey as a general manager, but he's since climbed the ladder to become our strategy director.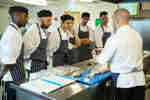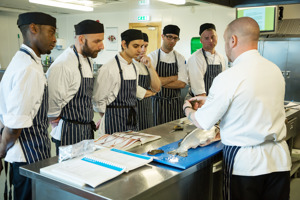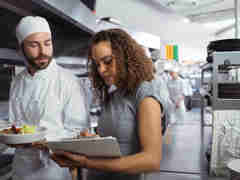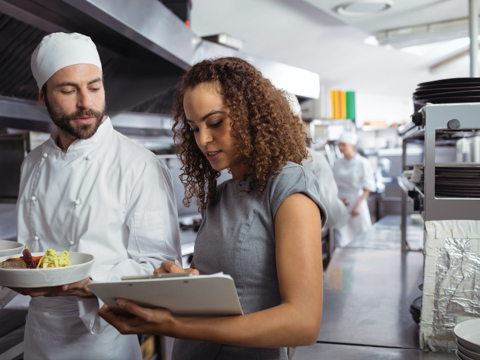 Pave the way forward with Career Pathways
As part of our commitment to learning and development, we're proud to introduce Career Pathways – an initiative dedicated to helping our people across the entire Compass Ireland family drive their careers forward in whichever direction they choose. Whether you want to climb the career ladder to the top, explore challenges elsewhere in the business, or perfect your craft in order to continue excelling in your current role, our Career Pathways programme has the resources to take you further.  
We offer a broad range of bespoke training programmes to suit every job role and aspiration, from cleaners who want to become leaders, to chefs who want to shine as bright as possible in the kitchen. Once you've identified your desired pathway using our helpful 'Pathway Selector', you'll have access to a comprehensive library of resources, calendar of insightful events and seminars, and the opportunity to work towards a professional qualification – all with the support of your line manager.  
If you'd like to take the next step in your chosen field, we can also match you to one of our brilliant apprenticeships. Working alongside your own workplace mentor, you'll have the opportunity to upskill and develop to continue thriving in your current job role.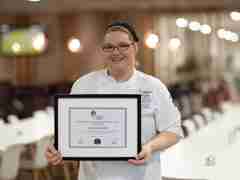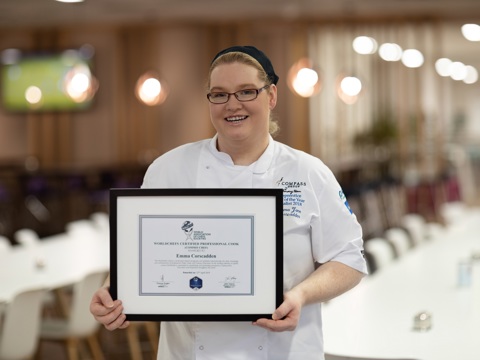 Emma Corscadden, Compass Ireland Chef
Emma first joined the family as one of our talented chefs two years ago – and is now part of the fabric in Compass Ireland kitchens! Initially stepping into the world of cuisine to follow in her family's footsteps, Emma is now an accomplished chef with a passion for incredible food.
During her time with Compass Ireland, Emma, who believes she has "never felt so confident in her job", has competed in the Compass Chef of the Year awards, Catex, and The Food Hospitality Show Ireland – scooping two bronze medals in reward!
Today, Emma balances her day-to-day role with studying for her Compass Ireland Chef Academy exams, with our dedicated Learning & Development teams supporting her all the way.
Stephen Gunn, General Manager
After joining the Compass Ireland family at 16 years old, Stephen Gunn has seized every opportunity to learn, develop and progress in his career. He's now the general manager of one of our largest catering units in Dublin, combining a passion for hospitality with invaluable experience to help his teams deliver the excellence we're known for.  
Listen to Stephen's story and learn more about the opportunities that await at Compass Ireland.  
Contact Us
Get in touch with Compass Ireland. We're always happy to help.