The Blas na hÉireann Buyers' Showcase returns this week, having last taken place in 2019 at the awards weekend in Dingle, County Kerry. The beautiful surroundings of Killruddery House in County Wicklow play host to the Showcase from November 10th to 12th, proudly supported by Compass Group Ireland.
The Buyers' Showcase is an opportunity for retail buyers from across the country to view the latest Blas award-winning products in an ideal shop setting, with a view to potentially stocking them. In the past, products have been discovered and deals done at the Blás Buyers' Showcase that have changed the businesses and lives of Blas na hÉireann producers.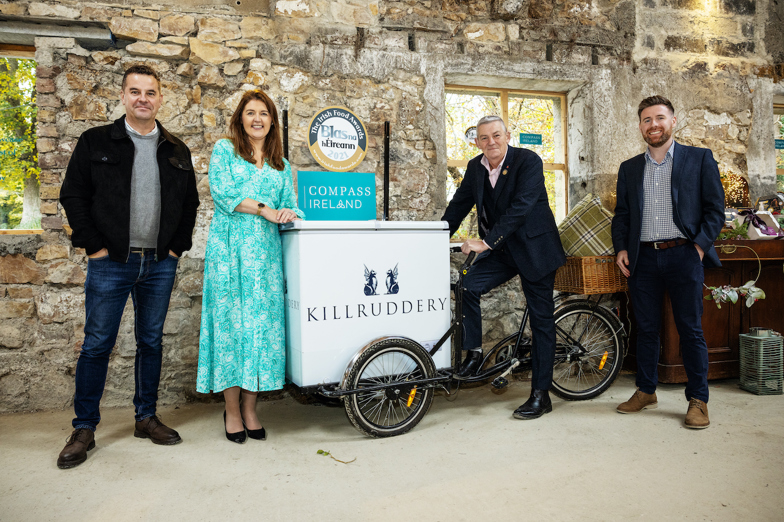 Set up in the wonderful Milking Parlour at Killruddery, a large, spacious venue open onto a courtyard, this shop floor-style display showcases the 2021 Blas award finalists.  It was a record year for entries, with many new innovative producers involved, so the Buyers' Showcase is essentially the very best of Irish under one roof.
Retail buyers are welcome to attend, but places are limited and must be registered in advance.
"We're thrilled to be hosting our Buyers' Showcase again this year," said Artie Clifford, Chairperson of Blas na hÉireann.  
"The awards in 2020 and 2021 were all done virtually, and while we were proud to announce winners each year, we missed gathering to celebrate our producers and, importantly, putting the winning products in front of key decision-makers. The Blas Buyers' Showcase gives attendees the time and space to consider each product and decide if it's something their customers would enjoy.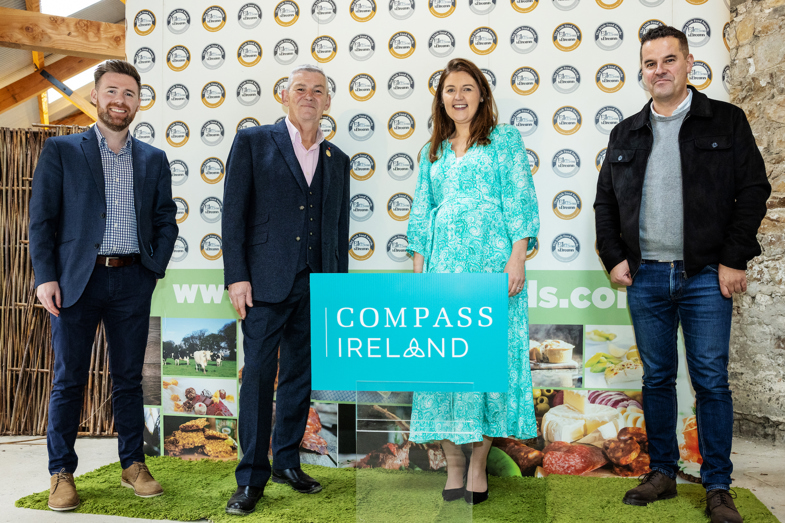 "We are delighted to welcome Compass Group Ireland on board to support this event.  They are a foremost foodservices provider in Ireland and we are excited by their plans to continue to champion Irish produce and Blas na hÉireann winning products across their 130 customer sites." 
Speaking about the food partnership, Deirdre O'Neill, Managing Director of Compass Group Ireland said, "It is a great pleasure to support this important trade initiative, and to promote recognition of the very high calibre of Irish food production, and the passion and commitment of local food producers.  
"We are delighted that almost 100 of this year's Blas na hÉireann finalists are either direct suppliers to our kitchens, or work with manufacturers supplying our business. We look forward to growing this number over the coming years as we work collaboratively with the team at Blas na hÉireann." 
Compass Ireland is one of Ireland's leading foodservices providers, accounting for annual revenue on the island of Ireland in the region of €68 million. The business employs around 1,500 people in Ireland, largely across its onsite foodservice operations, and spends over €35 million a year with Irish food and drinks producers and suppliers.  Of the 40,000 meals served each day across 130 customer sites, over 70% of the Compass Ireland food is produced here.