The day was celebrated in Mae restaurant with Compass Ambassador Danni Barry
Compass Group Ireland's International Women's Day celebration proved to be a recipe for success, when a gathering of like-minded females in the culinary and food sector joined together to mark the day at Grainne O'Keefe's delightful Mae restaurant in Ballsbridge.
The fabulous and fun intimate lunch was hosted by Dee Laffan and the event celebrated talented, determined women in the Irish food scene.
Michelin-star chef Danni Barry, a Compass Ireland ambassador, joined Grainne and two skillful female chefs from the Compass team to cook for the guests. Those invited enjoyed a delicious five-course tasting menu, with each course paired with wine which was unveiled by wine sommelier Bridget O'Hora.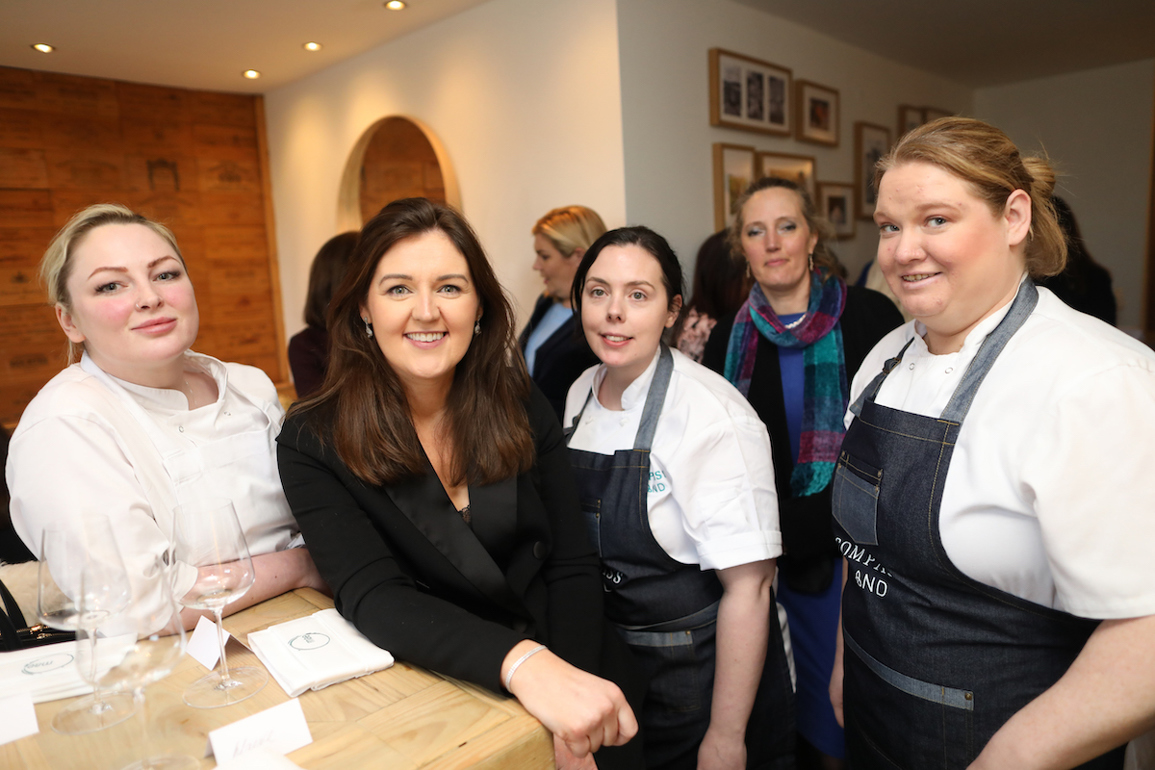 During the event Deirdre O'Neill, Managing Director of Compass Ireland, said: "Today Compass Group Ireland has brought together some of the best in the Irish culinary and food sector to celebrate International Womens Day.  We are proud to support the development of great women in our industry, and grateful to the women who support us too."
Deirdre continued: "It is no coincidence that women play a leading role in so much of what we do at Compass Group. Our passion for developing and mentoring female talent has served us well. And that extends from our trainees, to our senior executives, to our food producers, and the culinary creatives we work with."
The outstanding menu, curated by Grainne O'Keefe and Danni Barry, was a showcase of female local food production. Guests were treated to mouthwatering dishes including Rigneys Farm free range pork with Durrus croquettes, followed by Burren Grass fed Beef Rib with Drummond Garlic Scape sauce. The lunch ended on a high with a choice of St Tola, Cooleeney Farmhouse and Cashel Blue cheese served with Tara Hill honey, oat cakes.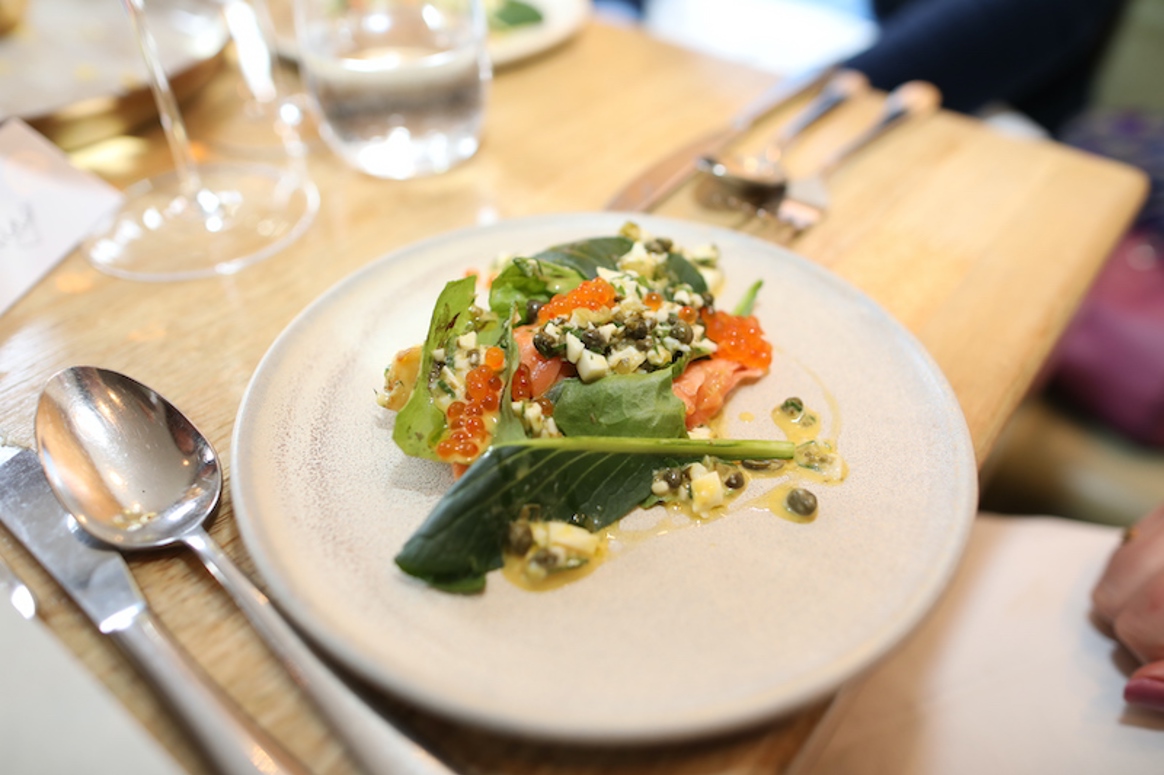 Guests left with a charming goodie bag which was made by Jill and Gill and included Irish products including an elegant ceramic mug by Iona Crawford, delicious chocolates by pastry chef Tara Gartlan Pastry chef and award-winning Java Republic coffee.
Compass Ireland are passionate about creating exciting new opportunities for their female team members, and today, more than 60% of their leadership team are women. The senior leadership team are dedicated to ensuring female talent develop through training and new opportunities, apprenticeship programmes and flexible working hours to name but a few.
Compass Ireland also have an impressive history for supporting female employees and is the first food service company in the industry to try and tackle the shortage in female chefs, launching their Women in Food Ambassador Network in 2016.