Inspiring industry-wide change to sustainable farming
When John Thorne looks over his fields in North County Dublin, he doesn't just see a commercial vegetable farm, he sees sustainability and biodiversity in action. John has partnered with Compass Group Ireland on Project Homegrown, a unique initiative committed to best practice in environmentally responsible farming.

Project Homegrown has sustainability at its core, working with the best that nature has to offer. At Compass Group, we believe it is important for Irish companies to support farmers and the Irish countryside. Our mission is to work with farmers such as John to source sustainable local produce and reduce our carbon footprint.
The starting point for Project Homegrown is the humble potato. There were over 72,000 tonnes of potatoes imported into Ireland last year. Our goal is to reduce those imports and at the same time revive Irish heritage crops. The Druid, Orla and Setanta are examples of our agricultural heritage; all three types of potato had fallen out of favour with many farmers and were at one point thought to be on the verge of extinction. However, we saw huge benefits in bringing these varieties back into common use, offering as they do both versatility and high resistance to disease. Ideal for roasting, mashing and chipping, the Druid, Orla and Setanta are the most commercially viable potatoes per acre. By reviving these varieties of heritage potatoes, we can reduce over-reliance on any one single potato type, foster increased biodiversity and the cultivation of more sustainable forms of spuds.
Minimising chemical usage and reducing carbon footprint
Leading the Project Homegrown initiative is our farmer, John Thorne. John grows all three varieties of potatoes in all-natural chicken manure. Using this as his principal fertiliser enables us to minimise chemical use in the foods we source while also reducing our carbon footprint.
"Being involved on Project Homegrown has been a source of great personal pride. It is reassuring to know that the partnership with Compass Group is supporting sustainable farming methods which protect the natural landscape. As a vegetable farmer, I rely on the land for my livelihood, and I want to ensure that these fields can continue to support me and my family for coming generations. The agriculture industry has a responsibility to adapt and modernise our methods to help reduce carbon footprint and it is exciting to be working with Compass Group to make strides towards a greener form of farming."
While bringing older, native varieties back to life, we are also supporting wildlife diversity. Alongside the vegetable fields John has planted long stretches designed to act as a natural thoroughfare for small mammals and invertebrates, and to encourage the development of natural pollinators such as bees and butterflies, which much like our heritage potatoes, are at risk. 
Reviving the nearly extinct
At its outset, Project Homegrown began as an initiative focused solely on reviving nearly extinct varieties of the humble spud. Given the success of the campaign, Compass Group is now expanding it to all our root vegetables including carrots, parsnips and turnips. We are committed to supporting John and other local producers across Ireland. This year, we will source approximately 700 tons of vegetables from his farm which represents 100% of his Project Homegrown yield.
Through this partnership approach, we not only hope to do our bit for biodiversity and sustainability but to kick-start industry wide adoption of environmentally friendly practices. We hope that Project Homegrown can serve as a template for others in the industry to look to when considering how they might make changes that form a positive contribution.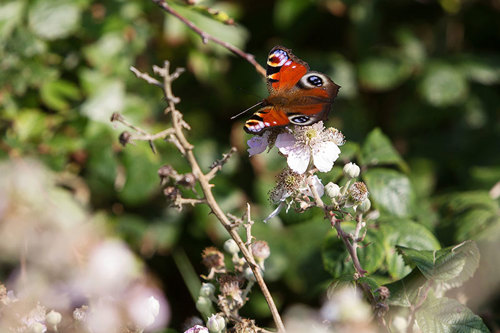 Compass Group is committed to reducing the impact our business has on the environment and we are hopeful that we can generate an industry-wide revolution that will leave the earth, and the people on it, healthier and happier.