Bringing innovation to the kitchen
The COVID-19 pandemic may have brought change and uncertainty, but at Compass Ireland, our mission remains the same: to create consistently excellent food experiences for Ireland's leading organisations. As a result, we're always adapting how we deliver our food services.
Supporting the physical and mental wellbeing of our clients has always been a cornerstone of the Compass Ireland ethos, with the COVID-19 pandemic further highlighting the importance of the food experiences we create.
Creating safe dining experiences
To ensure the safe re-opening of the restaurants, cafés and catering docks we manage, we launched 'Let's Get Back to Business!', a project supported by the shared insights of the wider Compass Group.  
Guided by our 'Post-Coronavirus Operating Playbook', we've introduced additional sanitisation stations, optimised traffic flows to facilitate social distancing via Time2Eat, and extended our service times to minimise queues. We've also adapted our menus to include even more healthy grab 'n' go options, with self-service docks replaced by assisted servicing to keep hygiene measures consistent.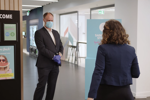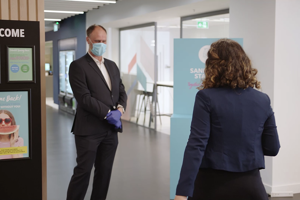 Taking our food services online
With our unique food delivery app, Feedr, we've supported our clients without compromising on the quality or efficiency of our services. Offering more than 140 nutritionally balanced meals, each prepared by our off-site production kitchen, Copper Pan Kitchen, we've continued to fuel workforces when they need it most. 
Where workplaces have been closed, or in circumstances where reduced team capacity has meant it's not possible to operate some of our cafés and restaurants, we've delivered freshly cooked meals to offices, hospitality events, or directly to employees working from home.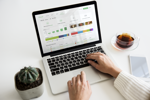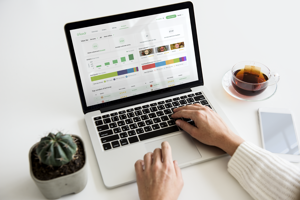 Supporting our local community
We're always looking for opportunities to mobilise our talented workforce, global insights and resources to where they could make the most impact. In 2020, we launched a variety of initiatives, including 'Meals on Wheels', delivering hundreds of pre-prepared meals daily to support some of the most vulnerable people in the country.
We also proudly supported the Dublin Inner City Helping the Homeless Campaign, redirecting any leftover meals or surplus stock from our partnerships to the people who needed them most.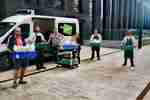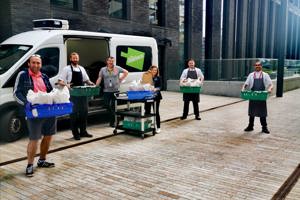 Our emergency response kitchen
In 2020, we proudly launched "The Feeding the Community Initiative" alongside our client, the National Treasury Management Agency, to prepare and deliver hot meals to isolated members of the wider Dublin community.
With the support of Dublin's most impactful charities, we cooked hundreds of meals every week for individuals experiencing the effects of self-isolation and food poverty, delivering more than 8,000 hot meals in total.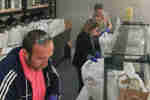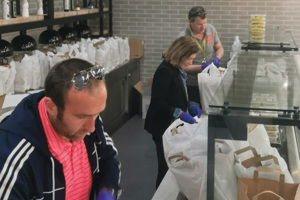 Empowering our teams throughout the pandemic
Protecting the health and happiness of our fantastic employees is our number one priority. To continue cultivating a collaborative and meaningful work environment throughout the COVID-19 pandemic, we delivered welfare packs, hosted regular virtual coffee mornings, offered online Workplace Wellbeing Days, and launched #TeamCompassTogether, an online portal offering invaluable mental health support.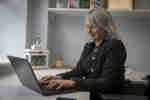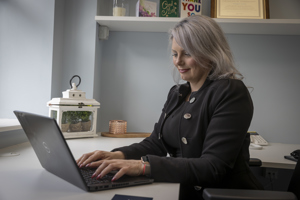 Contact Us
Get in touch with Compass Ireland. We're always happy to help.