Bringing inspired catering solutions to Cork
Combining our passion for great-tasting, locally produced food with the shared insights of the global Compass Group, we're proud to deliver truly meaningful food services to the most forward-thinking businesses in Cork.
With the energy and dynamism of our 110-strong team, we manage 12 powerful local food partnerships across one of Ireland's most cheerful cities.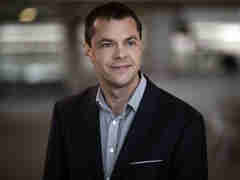 Ray Whelton, Regional Operations Manager
We wouldn't be able to provide the level of service to our Cork and Limerick catering contracts without the guidance of Ray Whelton, who brings over six years of first-hand experience within the Compass Ireland family – and a love for his hometown of Clonakilty – to the role of Regional Operations Manager.
Ray is responsible for ensuring our clients and customers in the Cork area receive the best possible experience from Compass Ireland, and combines his excellent project management skills, attention to detail, and passion for world-class customer service to do so.
He oversees everything from the development of new food concepts to the financial performance of our services, and is proud to have achieved a 100% contract retention rate over the past few years!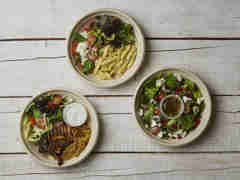 Custom catering for Cork's brightest businesses
For our clients in Cork, we are more than just a catering company. We're the people creating tailored food experiences for market-leading businesses like Boston Scientific, learning from our peers across the wider Compass Group to ensure each of our catering contracts in Cork benefits from the expertise of a global company, with the care and attention of a regional partner.
From cooking and serving nutritional hot meals in office canteens to transforming around-the-clock grab 'n' go options for busy industry workers, we create personalised solutions that align with the specific needs and cultures of our clients in Cork. It's no wonder we've seen a 100% contract retention rate in recent years.
Connecting through food
Across each of our 12 contracts, we take a hands-on approach to supporting the wellbeing of our clients. Whether we're delivering healthy meals to employees working from home with the support of our off-site production kitchen, Copper Pan Kitchen, or conceptualising plant-forward menus for the office coffee docks and restaurants we operate, we create food experiences that keep Cork smiling.
Sourcing premium ingredients from our local Irish suppliers is an integral chapter in this story, with our Cork catering contracts brought to life by Bandon Vale, Glenilen Farm, Irish Yogurts, Classic Drinks and Hodgins Sausages.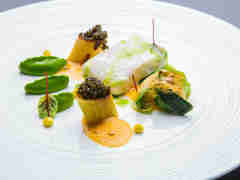 Enriching our community
We're immensely proud of our Irish heritage and position as Cork's favourite catering company. That's why we strive to give back to our community wherever we can, from supporting many of the wonderful charities making an impact across Ireland to expanding our Cork-based family with exciting career opportunities.
For our eco-conscious Regional Operations Manager Ray Whelton, living near Cork's beautiful beaches and landscapes feels like being on holiday. We want to keep it this way for our people, clients and customers, which is why we're always finding new ways to make our catering solutions more sustainable.
We've introduced biodegradable cutlery, set up recycling schemes, and continue to champion initiatives for reducing Cork's food waste.
Contact Us
Get in touch with Compass Ireland. We're always happy to help.