Creating food experiences to cheer for
A globally recognised sporting stadium and the home of Irish rugby and soccer, Dublin's Aviva Stadium is a spectacular hub of entertainment.  Compass Ireland became Aviva Stadium's official food service partner when the arena first opened its doors in May 2010, with the promise to create dynamic food solutions that contributed to the electric atmosphere of Ireland's favourite sporting and entertainment venue.
We continue to achieve this through full event management solutions, exceptional catering, and impeccable customer service across every match, conference, gala, drinks reception and corporate team building event hosted at this world-class stadium.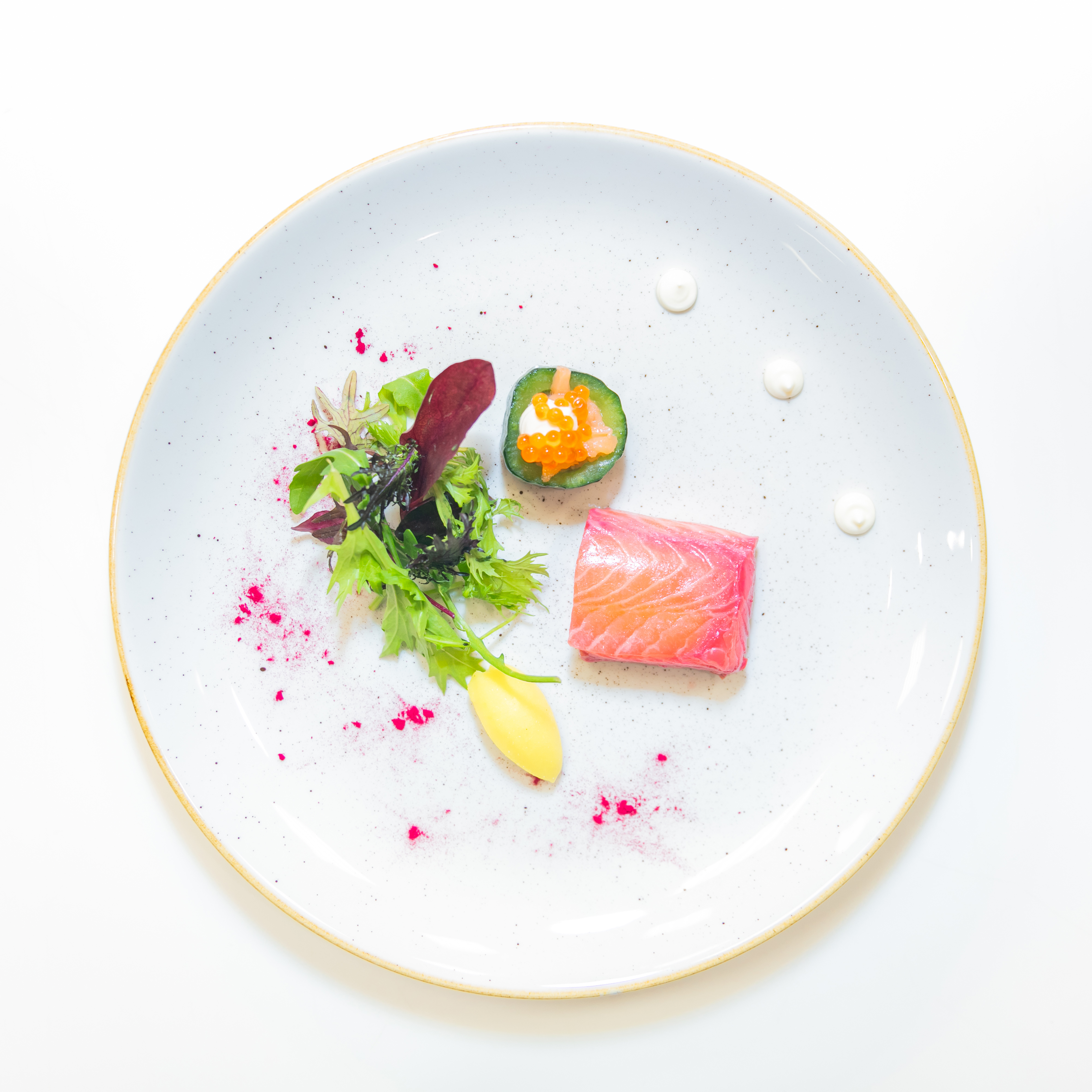 Flexible food solutions for a fast-paced venue
As part of our food partnership with Aviva Stadium, we're honoured to create bespoke menus and food concepts for more than 50 event spaces throughout the venue. We recognise that the demographic, interests, and tastes of the stadium's attendees vary from event to event, and go above and beyond to serve dishes that perfectly align with our customers' preferences.
Our fully integrated, on-site culinary and service teams serve meals and refreshments for up to 52,000 guests on match days, canapés for corporate conferences, and fine dining solutions for sophisticated galas and receptions, ensuring every food offering and interaction adds to the excitement of the famous Aviva Stadium.
The proof is in the pudding when it comes to our approach to great food, with Compass Ireland winning 'Best Event Caterer' at the Event Industry Awards in 2019.
Our Responsibilities
FULL CATERING

CASHLESS PAYMENT

EVENTS

AUDIO VISUAL

SUSTAINABILITY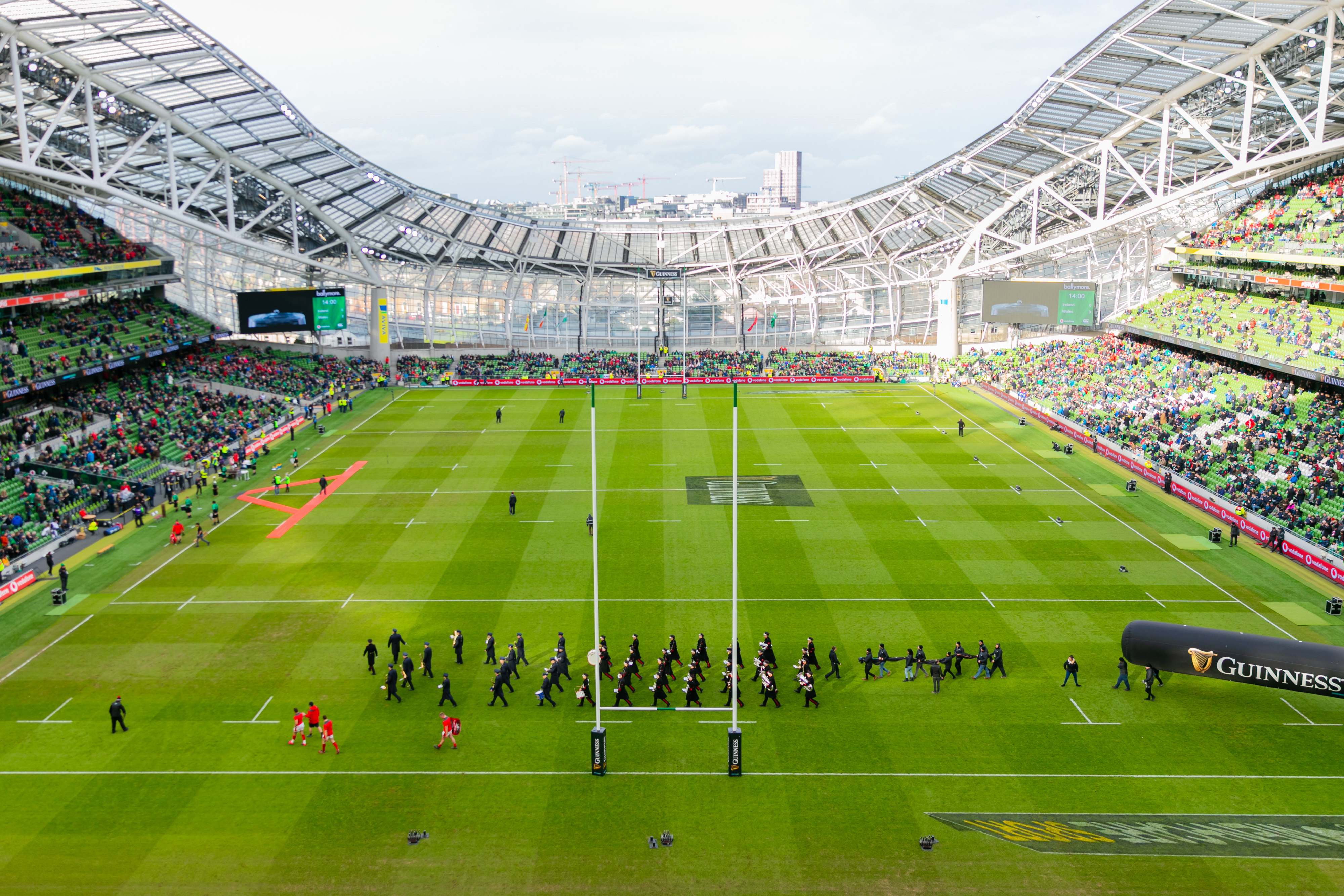 Cultivating a better stadium experience
At Compass Ireland, we've helped Aviva Stadium to consistently improve their customer experiences, drive sales, and meet their overall business objectives. For instance, we recently assisted in the introduction of a cashless payment system designed to reduce crowding, support social distancing, and ensure guests spend less time queuing and more time cheering for their favourite team or act!
We've also supported Aviva Stadium in their mission to go green with a variety of environmentally responsible initiatives. The venue now holds a ISO20121 accreditation for sustainable events and an ISO50001 accreditation for energy management. In February 2020, we also launched Aviva Stadium's reusable Eco-Friendly Fan Cup to incentivise customers to avoid discarding single-use plastics.
A partnership powered by more than food
We're much more than Aviva Stadium's official catering partner. In addition to bringing life to stadium events through creative culinary concepts, we deliver comprehensive event management solutions with full diary administration and an on-site cleaning team. We even partner with a dedicated audio-visual team that brings the wow factor to events through lighting displays and great sound.
Ready to find out how choosing Compass Ireland as your food service partner could benefit your business? Get in touch today to discuss our services in more detail.
More Case Studies
Vodafone

Find out how we've supported Vodafone's mission to deliver on impressive sustainability initiatives through truly tailored food services.

Squarespace

Find out how Compass Ireland has shaped the Squarespace company culture through creative, responsive and employee-centric food services.

LKQ Euro Car Parts

Find out how choosing Compass Ireland as its food service partner has helped LKQ Euro Car Parts provide a seamless food experience to its Dublin colleagues.